Establishing trust is essential when selling products to be used in consumers' homes. An increasingly sophisticated and resourceful customer base demands more information, as well as evidence of product reliability.
How do you earn that trust?
| | |
| --- | --- |
| | Incorporate high performance, advanced preservative technology from Arxada Corporation, the global leader in materials protection |
| | Place Arxada's Micropel® branding on your products |

Did you know?
87% of consumers surveyed said that antimicrobial protection is important to them when purchasing products. And yet, only 52% of consumers know that some of these products offer better antimicrobial protection than others.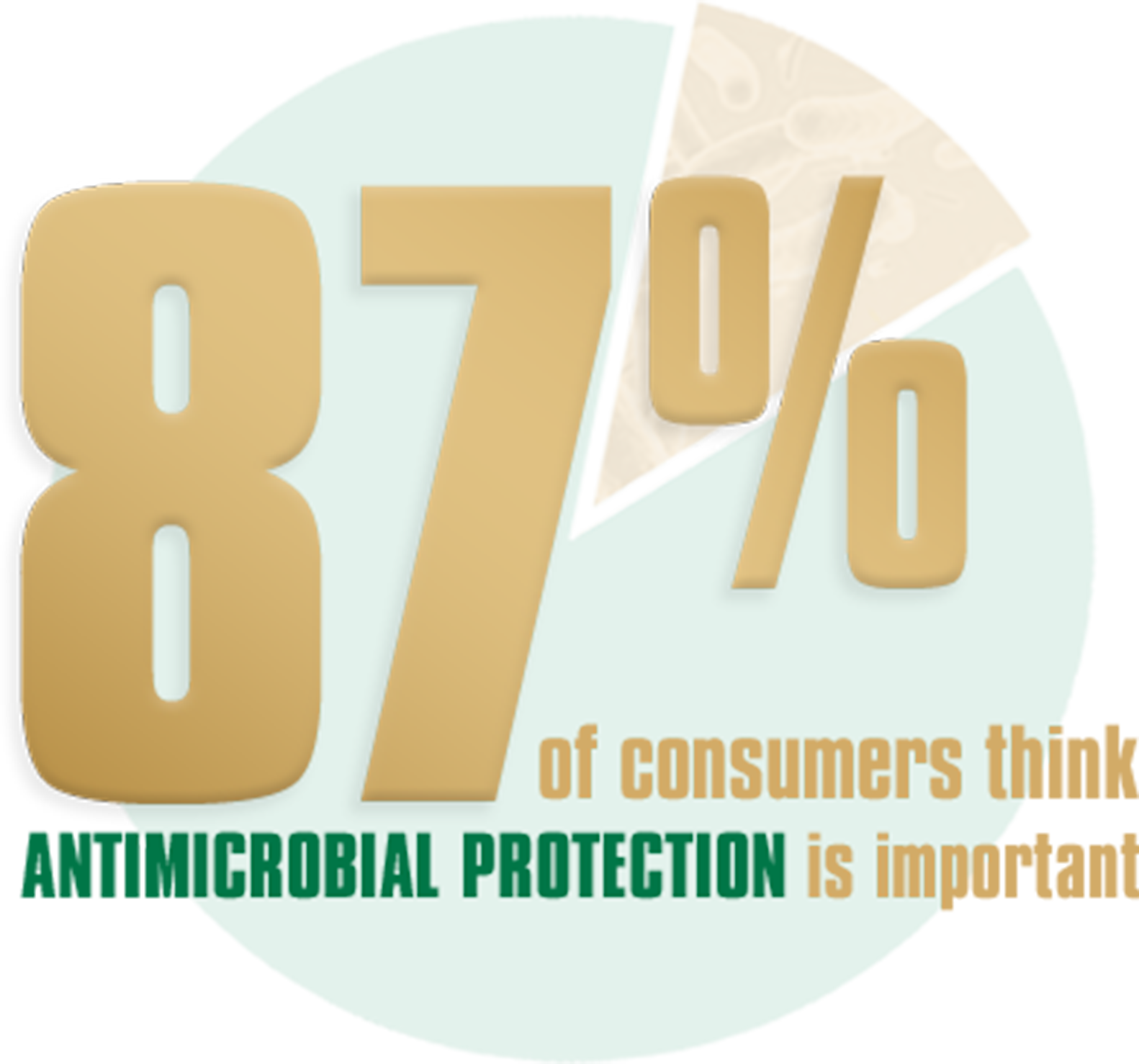 Incorporate the leading antimicrobial protection in the industry
Have been tested & approved using industry recognized standard tests
Offer enhanced protection against microbial degradation
The advanced product technology behind the Micropel® name is engineered for high stability, resistance to degradation, long-term protection, and maximum efficacy against mold, mildew, and bacteria. Products bearing the Micropel® brand are more likely to last longer and maintain their aesthetic qualities saving you the time and money in the long run.

Micropel® is backed by Arxada Corporation, a world leader in antimicrobial technology. Arxada advanced preservatives are known throughout the architectural coatings, plastics, and related industries not only for their performance, but also for their safety in use, environment friendly properties, and superior overall value.

The Micropel® branding program is available to customers incorporating Arxada's antimicrobials in their formulations for both the industrial & consumer markets. The Micropel® brand can be used on a wide range of end-use materials, ranging from paints & coatings, sealants, and roof membranes to shoes, shower liners, and more. Only end-use products tested and shown to meet a high performance standard are authorized to carry the Micropel® brand. This is a key distinction between Micropel® and other marketing logos.
Testing Standards: Ensuring the Best Protection Possible
Product specific microbiological test methods support the Micropel® brand. The evaluation criteria are rigorous, subjecting products to intense microbial exposure. As a result, products bearing the Micropel® brand have the best possible protection against potential microbial threats. This is where the customer's trust is earned.

Arxada is committed to promoting the Micropel® brand to consumers, through a dedicated website, www.micropelprotected.com, as well as social media platforms, including Instagram and Facebook. These informative consumer-focused resources will serve not only to promote the brand and provide details on the rigorous Micropel® testing criteria, but also to educate consumers on the need for antimicrobial protection in the home.

Arxada is pleased to feature its Micropel Cobranding Partners:

For more information on Co-Branding with Arxada, click here to email a Micropel® representative.